ABOUT US
ROCKBROS, founded in 2010, is a trusted name in cycling equipment. Our brand embodies strength and commitment to cyclists, offering high-quality gear, apparel, and accessories designed for performance and comfort.

We collaborate with experts, visit manufacturing facilities, and scrutinize details to deliver exceptional products.

We prioritize performance, safety, and sustainability, understanding cyclists' unique needs.
ROCKBROS has more than 10 years of professional experience in all kinds of riding equipment, so that every partner and consumer can feel our ingenuity
Our tailored solutions empower riders, and we treat customers like family, providing unwavering support.

Join us in embracing the joy of cycling;

ROCKBROS is here for you.
Company Name: Yiwu Rock Sports Goods Co., Ltd.
Company Address: 618 Danxi N Rd, Yiwu, Jinhua, Zhejiang, China 322000
Our story continues
2023
We have focused on creating our own official brand website to provide ROCKBROS customers with a more convenient and engaging shopping platform.
2021
Headquarters building renovation move-in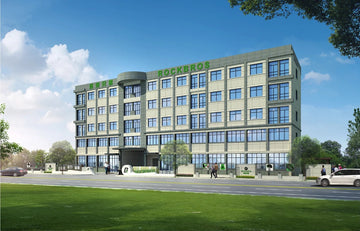 Zhejiang Lingku Sporting Goods Co., Ltd
In 2021, the Australian branch was established.Zhejiang Lingku Sporting Goods Co., Ltd. Was established in Panan to develop and produce helmets. Form a digital center team in Hangzhou.Acquired Yiwu Hengzheng Zipper Co., Ltd.,established Zhejiang ROCKBROS Sporting GoodsCo., Ltd.and ROCKBROS Group. By the end of the year, the headquarters building has been renovatedand moved in.
2020
Zhejiang Yixing Sporting Goods Co.
In 2020, Zhejiang Trailwalk Sporting Goods Co., Ltd. was established, utilized22 acres of industrial land to form the ROCKBROS supply chain base. Won theglobal cross-border e-commerce new force cutting-edge brand TOP50. With theoutbreak of the global epidemic COVID-19, bicycles as a good choice for fitnesshave outstripped supply, and the company's business performance has doubled
Shenzhen Lingku Sports Outdoor Goods Co., Ltd.wasestablished.ROCKBROS won Annual Brand Award ofthe Southeast Asian e-commerce platform LAZADA, wasrated as a gold medal supplier by Alibaba.com, and wasrated as a silver buyer by Yiwu Municipal GovernmentSet up a team of R&D designers in Hangzhou.
2018
We invested in theestablishment of ZhejiangChebilu Sporting Goods Co..Ltd
waterproof bagproduct line
Develop and produce a full range of waterproof bagproduct lines.ROCKBROS won the honor of AnnuaTop Ten Overseas Brands of AliExpress
2017
In 2017, the innovative design of the magic beam light won the German iF Design Award. Participated in the
most influential German EUROBIKE exhibition in the industry for the first time.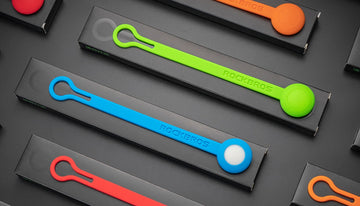 2016
New productswon the Red Star Award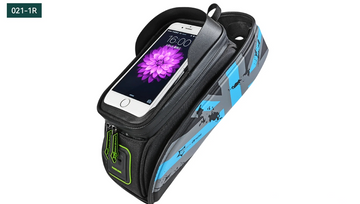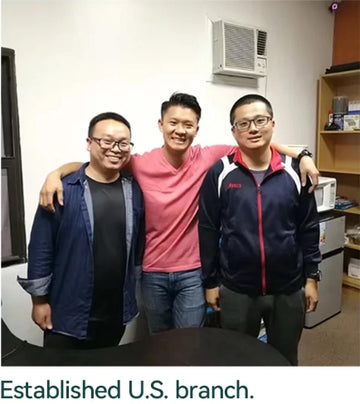 In 2016, we invested in theestablishment of a US branch.and strategically cooperatedwith Hangzhou aogeIndustrial design company todevelop new products, thedesign of a new bike bagwon the highest domesticdesign award - the red stardesign award
We invested in the new factory
Invested in the establishment ofa Japanese subsidiary
Invested in the establishment of a German branch.
2014
1st Sichuan- Lhasa graduation ride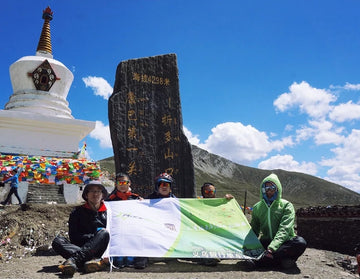 Six college students from all overthe countrygathered in Chengdu to realize the dream of experiencing the 318 Sichuan-Tibet line
The first product of ROCKBROS was launched and began to besold globally. Hangzhou Lingku E-Commerce Co., Ltd.wasestablished
Sale price
$29.99
Regular price
Zhang Xingang and Shi Jianghao registered andestablished Yiwu Rock Sporting Goods Co., Ltd. andregistered the brand ROCKBROS
Zhang Xingang, one of thefounders of ROCKBROS founded the trailwalk cycling club in Zhejiang!